Life & Relationship Coaching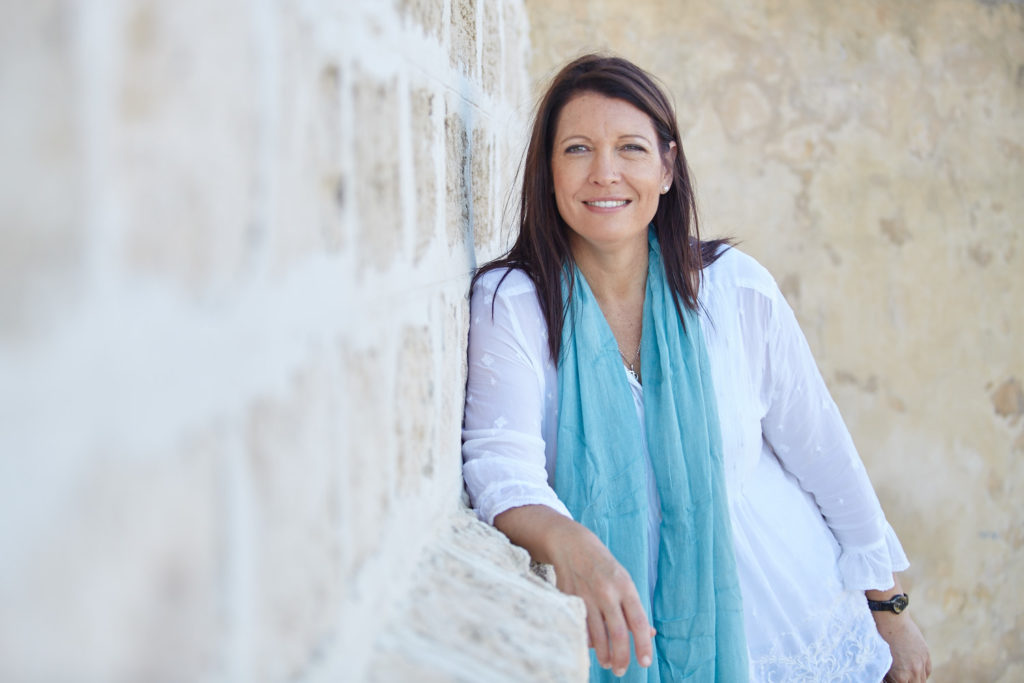 "Your vision will only become clear when you can look into your own heart. He who looks outside dreams; who looks inside awakens." – Carl Jung
If you are self-motivated and realise there's more to you, your relationships or to your life, yet are unclear about moving forwards – then I'd love to hear from you.
My Life & Relationship Coaching is an empowering, thought-provoking and transformational journey that helps you to:
* rediscover who you are;
* enhance your relationships;
* put your life into more meaningful perspective;
* identify, prioritise and action your goals, dreams and vision;
* make shifts to unlock your sources of creativity and;
* tap into your personal, professional or spiritual potential.
Welcome – there's a place for you
Hi, I'm Natalie. I'm an experienced coach and mindfulness specialist – and I love what I do. For 15 years, I've been coaching men and women just like you to understand and believe in themselves, and to build a steadier, happier, more authentic foundation from which to live their life.
'My coaching experience with Natalie has been truly life-changing. I am now confident and focused on developing my hypnotherapy business as well as spending more time on the spiritual aspect of my life, in becoming the best I can be." ~ Heidi, Social Worker
I support, encourage, guide, reflect, inspire, hold space and lovingly-prod you to dig deeper to find clarity, and the courage to make positive changes. I cheer you on to trust in who you are, in your capacity to be successful and to put your insights and ideas into action, step by step – that's the essential bit! I hold you gently accountable for your own life. Often, I work with people to overcome the challenges of a transition and create a new pathway forwards.

"Often we are too close to our issues to see them for what they are. And sometimes we can't figure out exactly what's wrong. Life coaching helped me make diffult decisions and really big life changes and I couldn't have done it without the support Natalie provided me. If you're not living and enjoying life to its fullest, she can tease out the barriers and guide you on the practical steps. I thoroughly recommend her life coaching." ~ Kerry, Writer and Photographer
Put simply, I want you to flourish – and I'm committed to that in my own journey too. I coach small business owners, teachers, psychologists, executives, doctors and entrepreneurs, as well as artists, writers, meditators and yoga teachers. And I have registered 1000+ hours of one-on-one coaching experience.
"Your coaching has been inspirational. It has given me amazing insight into myself and my personality. My relationship with my children is better, my relationship with my husband is better and the relationship with myself is better. I am allowing myself to grow and prosper" ~ Donna, Small Business Owner
Transformation is about real work and deep change
As a transformational coach, the work I do with you is about more than just achieving external fitness goals, or making more money, having career or business success or meeting the love of your life – although this is all great to work on.
There is a life-sustaining force, a presence in us and in the universe. It is a lively energy that connects us all, that fuels our creativity and is always at work supporting us to grow and to reach our full human potential. To be fully human is to be as free of ego, fear, judgment, competition and clinging as we can be. And as loving and as generous as we can be with our innate wisdom, strengths, gifts and talents.
This takes real work on ourselves, as well as a reflective personal or spiritual practice.
Exploring and learning how to access, trust and strengthen your intuition and connection to this spirit, the universe or your Higher Self (whatever you may wish to call 'it') to enhance your life, is a valuable part of the coaching I offer.
"My health, both physical and spiritual, has moved to an entirely new level and I am so grateful for all your wonderful support and guidance. You have really ignited an inner spiritual flame which has been dormant for many, many years." ~ Debbie, Yoga Teacher
Despite the temptations of our fast-paced modern lifestyle with its quick-fix promises, especially on the internet and social media, when we are committed to working on ourselves over a period of time with someone we trust, we can peel back the layers and work on our inner growth. This is where lasting shifts happen, and greater joy, self respect and self love is cultivated. And we can work towards finding and fulfilling our unique purpose in life.
My Life & Relationship Coaching is an invitation and an investment to work on yourself, patiently, kindly and mindfully. And if that doesn't resonate or spark interest, then I am probably not the best coach for you.
"I've now got to a place where I think I'm worthy. Thank you Natalie." ~ Gavin, Builder & Pilot

"I am now being authentic and true to who I am; dropping the mask and allowing people to see me, and being comfortable with that. Natalie's coaching allowed me to open up to aspects of myself that I hadn't looked at. It was an enlightening and transformative experience." ~ Karen, Mindfulness Teacher
Finding clarity and inspiration
Sometimes people come to Life Coaching unsure of what they'd most like to work on or where they'd like to start – that's okay. Sometimes we don't know what we don't know! But please feel assured that getting clearer about what is most important to you, what you feel is missing or what your choices are, is all part of the coaching journey.
"I am now clear about my dreams and doing something about them! I'm listening to what I really want, instead of doing what I've always done. It has helped me to see my choices and feel happy with my decisions – especially about my relationship. Natalie, thank you! You are understanding, encouraging and warm." ~ Sue, Stage Manager
As well as being a spiritually-inclined person, I am also very down-to-earth and practical. Learning new approaches or skills is also an essential aspect of my coaching approach.
As part of a coaching program, you will receive access to a suite of practical tools, activities, written tips and exercises I have developed over many years, to explore, take home and apply in your everyday life. You will also be given the opportunity to be drawn deeper into your heart and soul, when the timing feels right. These are some of the common themes that most people find helpful to work on:
Exploring dreams, deep desires, bucket-lists and hidden yearnings.
Using the Enneagram system to clarify your personality type, leadership style and deeper growth potential.
Clarifying personal values that allow healthy boundary setting.
Spirituality; understanding who you are and your place in life. Living with future inspiration, whilst being grounded in the present.
Making the important decisions that move you forwards in your relationships; business or career.
Identifying your gifts and strengths to make the most of what you're good at and love to do.
Knowing the difference between your heart, your head and your gut wisdom- and how and when to use each for best results.
Having an embodied practice and being supported to stay physically well.
Setting clear and meaningful goals or intentions so you stay focused.
Understanding and navigating challenging emotions; anxiety, grief and anger.
Overcoming barriers and self-worth obstacles to earning money.
Prioritising self care, well-being and having healthy lifestyle habits in place.
Love! Finding or building a loving relationship, based on intention, true intimacy and connection.
Creating a life vision that links you to a bigger picture and purpose.
"Natalie's quiet wisdom and insightful questions allowed me to embrace new perspectives and safely explore my feelings. She has enabled me to see a future that I couldn't see before, a future of possibilities and opportunities. I strongly encourage anyone to try her life coaching if you feel unhappy with areas of your life." ~ Wendy, Nurse Manager
"I had wanted to do life coaching for some time – and it was a fantastic experience. I was able to have a clear vision of what I wanted in a partner and in how I wanted to live my life. I'm now in a new relationship with a wonderful man. I think we already have the answers inside of us and you were able to draw them out." ~ Carolyn, Entrepreneur
Our coaching partnership – how we work together
As a professional coach and member of the International Coach Federation, I use written Coaching Agreements with all clients. This outlines our mutual roles and responsibilities and it keeps our working relationship transparent, professional and confidential. If you decide to work with me, you will be given a copy of the Coaching Agreement, and the opportunity to ask any questions, prior to your coaching commencing.
Coaching sessions are pre-scheduled, normally fortnightly, and held in-person from my home-office in Bicton (south of the river in Perth) or also via Skype or telephone, if you are interstate or overseas. All Coaching Programs include unlimited, brief access to me via text, email or phone, in between coaching sessions. This can be handy to share an insight, a challenge or to receive extra support before a significant event.
I work with a limited number of (around 10-12) coaching clients at any one time, so you receive the most from my presence, guidance and support. At times, there may be a waiting list to access my services.
Your coaching journey begins by completing a Pre-Coaching Questionnaire and Life Assessment. This gets you reflecting, thinking and feeling inspired about what you'd really like for yourself and your life. We use this as the basis for your introductory coaching session.

In your introductory coaching session, we also spend time discussing the 'how' before we dive into the 'what'. That is, we intentionally co-create our coaching partnership. We determine how we can best work together to get the best outcomes for you. Do you need to be challenged, inspired or supported? Or all three? (Many clients find this discussion a valuable framework to use when they are entering a new work or personal relationship.) Co-creating our coaching partnership is an important part of any successful coaching experience.
Once I have a sense of what matters most to you and a shared understanding of where you're at, we establish a few written coaching goals or intentions that you'd like to get started with. There's never any pressure to do more, or less, than what you're comfortable with – you determine what's right for you.
"I loved your gentle, firm, guiding style. Working with Natalie gave me self-directed, achievable goals to work towards. It gave me a way and a path to make things happen rather than just some 'nice' information to take-away. I was accountable to myself and my coach, which was really motivating. Thank you! I now have faith in myself and see that my coaching investment has tangible rewards." ~ Rosalie, Training Manager
Program options
Coaching requires a genuine commitment of your time and a moderate financial outlay. In some cases, you may be able to claim your Coaching Program as a professional development expense and I'm happy to provide you with a Tax Invoice if that's the case.
I accept payments via cash, credit card or direct bank account transfer. Payment details are provided when you sign-up. Or click on the program title to go to the online payment page.
Four Session Coaching Program ~ AUD $760 
1 x 90 minute introductory session
3 x 60 minute sessions
Follow-up email and phone support between sessions
Payment of $760 upfront or 2 x $390 payment plan 
Six Session Coaching Program ~ AUD $1110
1 x 90 minute introductory session
5 x 60 minute sessions
Follow-up email and phone support between sessions
Payment of $1110 up-front or 2 x $565 payment plan 
Single Coaching Session ~ AUD $195
1 x 90 minute session
No follow-up emails or phonecalls
Are you ready to get started?
When we take a moment to stop, meaningfully reflect and get in touch with what we honestly desire, we often discover there's a door that's ready to open or a fuzzy idea waiting to be given some life – we don't need to work out all the details right away – we just have to be willing to take the first step.

If my Life & Relationship Coaching approach resonates with you, I'd love to hear from you. Click the button below to register your interest and I'll get back to you within 24 hours. Be prepared for my call!

If you're a leader and wanting more professional support, you might also like to check out my Mindful Leadership Coaching.