Foundations of Meditation & Mindfulness Course
with Natalie Snooke I Thursday 18 November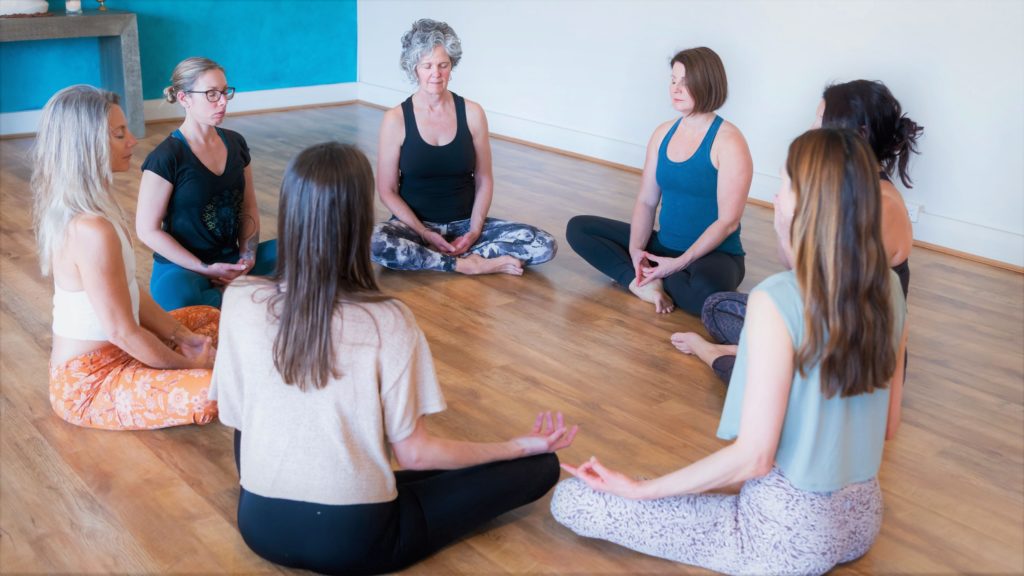 Would you like to experience a more centred, calm and understanding approach to yourself and everyday life? Especially in these unprecedented times, the ability to stay focused yet relaxed, really matters.
Our Foundations of Meditation & Mindfulness Course teaches you how to meditate and supports you to develop your own mindfulness meditation practice.
When we're mindful, we are more patient and at ease with ourselves, with others and with whatever is happening around us.
As our mindfulness develops, we become better at managing the stresses of life and making sense of who we are.
We invite you to join our small group of men and women, who are often unsure, yet are curious about meditation and how it can positively influence their lives.
"Learning to be 'in the moment' and to let go was invaluable. Your course was something I wish I'd done earlier in my life. I enjoyed the small group of like-minded people that made it easy to feel comfortable sharing thoughts." ~ Ylonka
Anyone, regardless of how sceptical or busy their mind is, anyone can learn how to meditate. If you can breathe, you can meditate.
The Benefits
There are many surprising, proven health benefits of mindfulness meditation practice, including:
Reducing anxiety and improving attention
Getting better sleep
Making progress towards weight-loss goals
Lowering stress levels
Managing and balancing emotions
Decreasing loneliness as we age
Banishing temporary negative feelings
Increasing grey matter in the brain.
However, the most empowering benefits of mindfulness meditation are that we learn how to be fully-present in our lives, with a clear mind and an open heart.
"I needed to take time for myself, work through my thoughts and discover more about me – and your course was enlightening. It helped me reflect, relax and take time to notice what's most important. And I loved the venue." ~ Josh
"Your course gave me the tools to actually use rather than just an 'in the moment' experience. This has helped me to accomplish more and feel more at peace with each day." ~ Keziah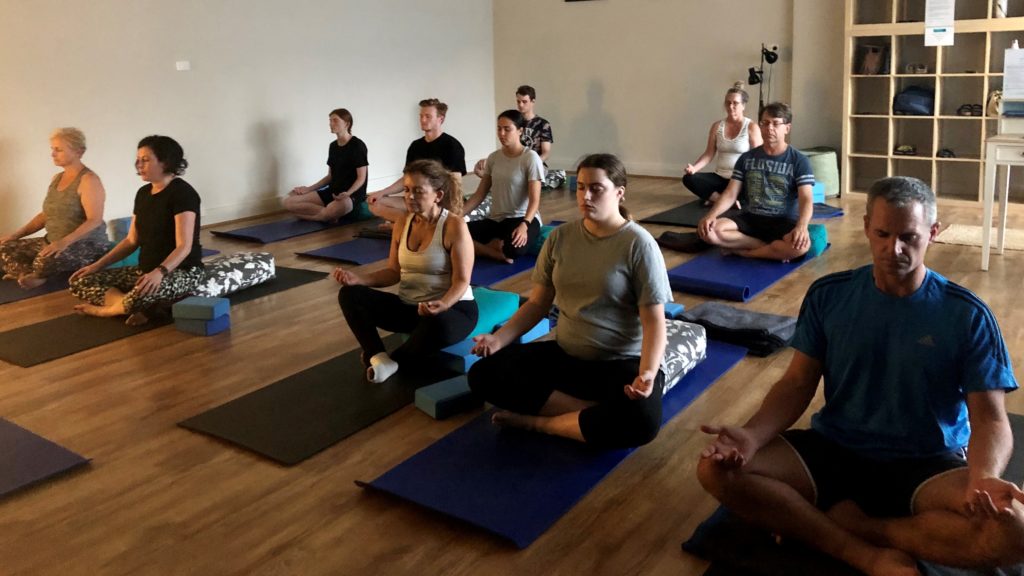 Learning and Support
The practice of mindfulness meditation is a tool that trains us to be gently aware and present (or mindful) in each moment.
You will learn how to cultivate a conscious, relaxed attention and to notice what's going on, without judgment or expectation. The course content includes:
How to meditate, let-go and centre yourself.
Meditation techniques for steadying attention and soothing the heart.
The four foundations of mindfulness: body, sensations, feelings/mind and external objects.
Guided in-class meditations, recorded for you to practice at home.
Effective posture and body positions for meditation.
Understanding and overcoming the common challenges of meditation.
How to be mindfully present in your family, work and daily life.
Comprehensive course notes and recorded meditations are given out each week.
"Your course increased my emotional resilience, increased my ability to let go and sharpened my focus and resolve. It was a beautiful experience and well worth it! Natalie is a kind, gentle and generous person and made time to listen to each of us fully. Thank you so much." ~ Tessa
Your course facilitator is Natalie Snooke. Natalie is an experienced meditator and teacher, whose skilled and light-hearted approach to meditation allows everyone to feel supported, have fun learning and experience the tangible rewards meditation offers.
Who Can Attend?
This course is suitable for all men and women (adults aged 18+). No previous experience in meditation is required. You will be guided and shown the options to sit comfortably using chairs, bolsters/cushions and other supports you might have available at home.
Participants should come prepared to put in a committed effort and to make time in their daily schedule to develop their own meditation practice, to gain the most from the course.
"I found your course to be very informative and enjoyable. It taught me how to relax and to become more self-aware. And it was great to be learning in a small group." ~ Lincoln
Booking Details
Places in the course are limited to 12 students to allow for personalised support. This course is popular, and often fills, so we encourage you to book your place early to avoid missing out!
Once you have booked and paid, you will receive an emailed receipt to confirm your registration. Then the day before the course starts, you will receive a reminder email from us with all of the details.
We look forward to welcoming you on the course!
COST: $150 single booking or $280 double booking – with a friend or partner
DAY & TIME: 7.30 – 9.00pm Thursdays
DATES: 18 November – 9 December 2021 (4 weeks)
BOOK HERE: