About Natalie Snooke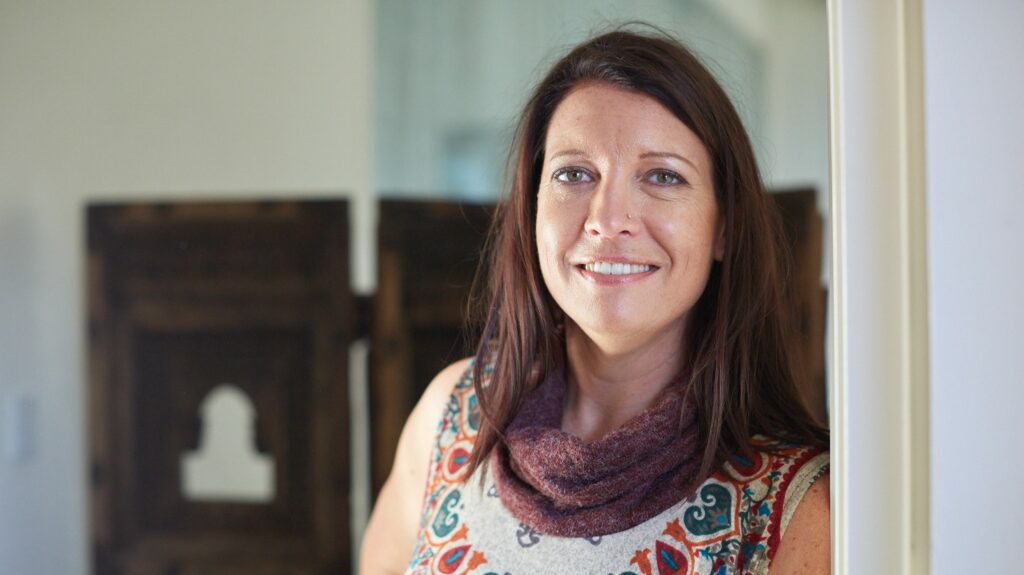 Considered a wise guide by many, Natalie is an experienced personal and leadership coach, yoga and meditation teacher and facilitator. Her own deep commitment to spirituality underpins all that she offers.
Natalie specialises in self-awareness and mindfulness. She works intuitively, to deeply understand whatever is holding people back from being truly happy. With a vibrant, peaceful and open-hearted presence, Natalie is known for her inspirational yet 'real' approach to life.
A respected leader in her own right, from 2012 – 2022 Natalie successfully owned and directed the Momentum Yoga studio, gaining a reputation as a conscious, community-focused business. Natalie has facilitated several international retreats and pilgrimages to India and Bali, that have often been life-changing experiences for participants.
Natalie has extensive professional coaching experience. Her clients range from corporate leaders, psychologists and self-employed business owners to yogis and artists. Regardless of their background, her clients all share an interest in living a more peaceful, authentic and mindful life.
Natalie has a Bachelor of Business and a corporate background in human resource management where she worked for 13 years. She is a Registered Level 1 Yoga Teacher with Yoga Australia and is a member of the International Coach Federation as a qualified Transformational Presence, Life and Executive Coach. Natalie is also a qualified Enneagram Coach.
Natalie has maintained a personal daily yoga and meditation practice since 2005. She has studied and practised various forms of Hatha and Vinyasa Yoga, Advaita Vedanta, Tantra and Buddhist meditation, including 10 years of traditional Ashtanga Yoga. Bhakti Yoga is her heart's calling. Natalie's long-term teachers include Patrick Kearney, Emil Wendil, Ginger Lapid-Bodga, Tara Brach and more recently, Mirabai Starr. She attends annual Vipassana (silent) meditation retreats.
Natalie is also an active member of the Courage and Renewal community in Western Australia, where she is completing facilitator training.
Outside of work, Natalie enjoys the beach and bush walking. Raised on a farm in Meckering, she has a natural affinity with the Western Australian bush and Aboriginal. Natalie loves sacred poetry, dancing, yogic chanting and has a curiosity for travel and discovering the mystics, people and cultures of the Earth.