Luscious Lyrics & Lounging 'Yin Yoga' Style
with Laura Cargill & Jae West | Saturday 22 January 2022 (rescheduled from 4 December)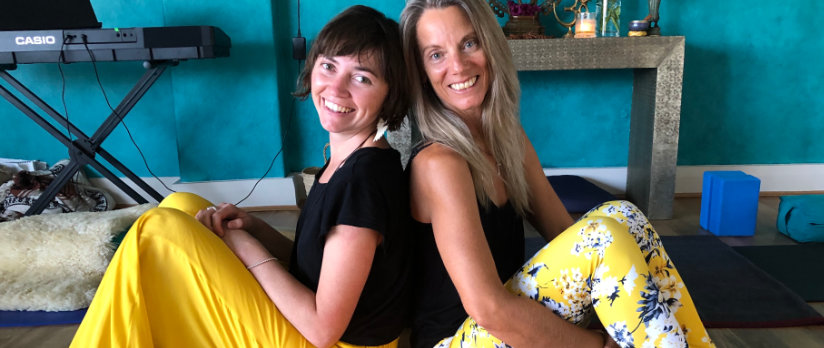 Come along and be bathed in the blissful ambience of female vocals and yin yoga practice, and reconnect to the feeling of deep joy and peace in your heart.
Laura is an experienced Yin Yoga teacher who will guide you gently through a deep, transformational body-mind journey on the yoga mat.
Jae is a talented artist with a passion for song, laughter and sharing her original lyrics on acoustic guitar and keyboard.
"Yoga is like music: the rhythm of the body, the melody of the mind, and the harmony of the soul create the symphony of life." ~ BKS Iyengar
This beautiful combination of yin yoga and sound allows you to:
Reduce stressed, anxious or depressive states
Enhance your energy, vitality and wellbeing
Be joyful!
Surrender to an enriching bodily and sensory experience, with like-minded others.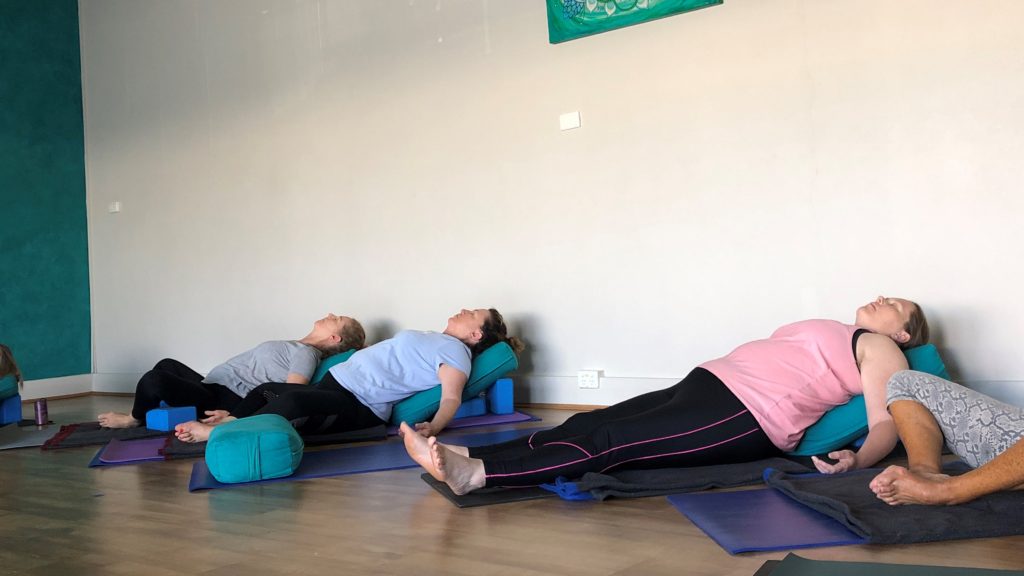 "An amazing experience! Laura and Jae created a really immersive experience for our yin yoga by combining voice, music, sound and a safe and nurturing space. It enabled greater mindfulness through a real 'immersion' created by Jae's beautiful voice and music." ~ Wendy
"The style of music and choice of instruments for each pose was beautifully chosen. It was super-relaxing and transcendent! Jae is one gifted musician and partnered with Laura it was even better than my expectations."
~ Tresna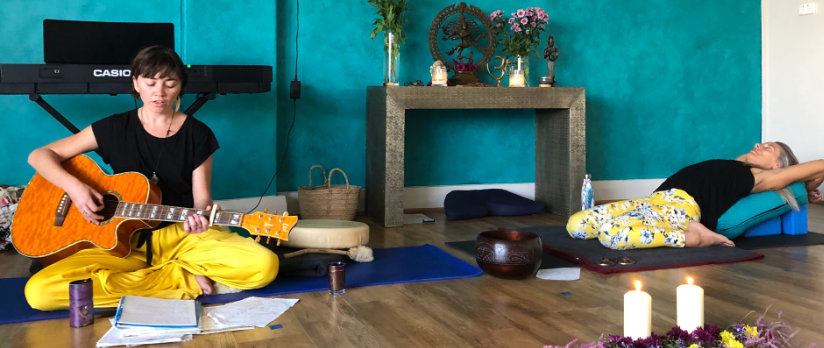 Booking Details
Places in this event are for both men and women (aged 18+). No previous experience in yoga is required – complete beginners and experienced yin yoga students are all welcome!
Places are limited to 20 people, so we encourage you to book your place early to avoid missing out.
Once your payment is made, your will receive an emailed receipt to confirm your registration. Then the day before the event, we will email you a reminder with all of the details you need to know.
We look forward to sharing this special afternoon with you!
COST: $50 full price or $40 concession/low income
DATE:  Saturday 22 January 2022
TIME: 2.00 – 4.00pm
BOOK HERE: