Covid Info
Updated: As at 21 January 2022
This page will be updated as Covid19 circumstances unfold, so please check-in on a regular basis.
Your physical, mental, spiritual and social wellbeing whilst at Momentum Yoga is our priority – we want you to thrive and to live free from fear. We offer you a 'safe refuge.' A space that is inclusive and discrimination-free for both vaccinated and unvaccinated people, including those who may have a mask-wearing exemption or medical vaccination exemption.
Up to 30 January – Masks are required to be worn as you enter and exit the studio and may be removed once on the yoga mat for practice. This allows for each individual student to safely regulate their own breath and level of practice intensity.
From 31 January – Proof of double vaccination is required to enter the studio. Please email or telephone us to verify proof of your vaccination or exemption status, prior to attending your first class or event. If you are unvaccinated, please call us to discuss ways that we can continue to support you.

To help inform yourself about the science of Covid19 vaccinations, understanding its risks and the best ways to create strong immunity against Covid19 watch this video with Australians Dr Catherine Fyans and Dr Judy Wilyman.
The Covid Medical Network website also offers unbiased information from a group of senior medical doctors and health professionals concerned about the health impacts of Covid19 outbreaks across Australia.
We act according to the laws of the Western Australian Government and the recommendations of our peak body Yoga Australia.
What we are doing – we continue to:
Record the names, email addresses and phone numbers for everyone attending classes and events, for the purposes of Contact Register tracing.
Provide 80% alcohol hand sanitiser at reception.
Upgraded our Air Conditioning filter (on 20 January) to better clean air particles.
Require spray-and-wipe cleaning of our shared yoga mats after every use.
Cap the maximum participants in yoga classes to 15 people for safe social distancing.
THANK YOU for persevering with us! These are changing and challenging times, and as we work together, we ask for your patience and cooperation. We invite you to stay centred and to offer your calm, grounded presence to help and support others, wherever you can.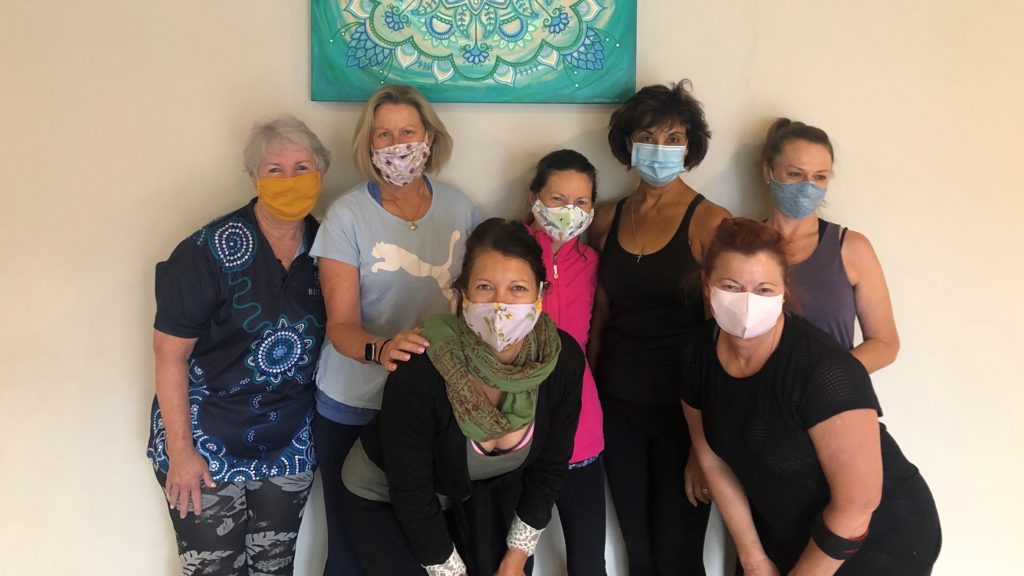 General Information
The Coronavirus (Covid-19) has been declared a global health emergency and we are committed to taking the necessary precautions and actions to limit the spread of the illness, in the best interests of protecting your health, safety and well-being, as well as that of our teachers and staff.
Our Commitment to You
Since Covid19 regulations first came into place in 2020, we have worked hard to provide a clean, safe indoors environment and have:
Implemented a WA Government Covid-19 Safety Plan and completed the Australian Government's Covid-19 Infection Control Online Training.
Practised safe hygiene and social distancing.
Implemented the wearing of masks (as required).
Allowed those with mask-wearing exemptions (letter from Doctor) to continue to be welcome at our venue.
Created 'Entry and Exit Practices'.
Undertaken the daily cleaning of common-use areas (as and when required).
Encouraged you to bring your own yoga equipment.
Provided shared yoga equipment for your use, to be sanitised and wiped clean after use.
Provided 80% alcohol hand sanitiser on the front reception desk.
Provided tissues and hand-washing facilities.
Recorded the names, email address and telephone numbers as a 'contact register' for all persons who enter our premises.
Limited the maximum number of persons in the studio to 35 people at any time, using the 2 metre square requirement and/or limited yoga classes to 15 people with 1.5m spacing.
What We Ask You to Do
When you attend our studio premises we request that you:
Follow our procedures when you are at the studio.
Bring your own mat and equipment – if you choose to. If you do not have your own, we will provide you with equipment to use and you will be responsible for disinfecting it after use.
Disinfect and wipe our yoga mats, blocks and straps after use.
Pay with EFTPOS either on-line or with a credit card, if possible. Cash will still be accepted.
If you must cough or sneeze, please cover your mouth with a tissue or your arm and cough/sneeze into your bent elbow.
Stay home if you have a cough, the flu or feel unwell. Consider being tested for Covid19 if symptoms persist.
Refrain from hugging or touching anyone else.
Leave the class/event, if you become unwell with coughing, a sore throat or a fever.
Anyone that does not wish to follow our safety procedures may be asked to leave the premises.
Stay home in quarantine for 14 days if you have returned home from interstate or overseas.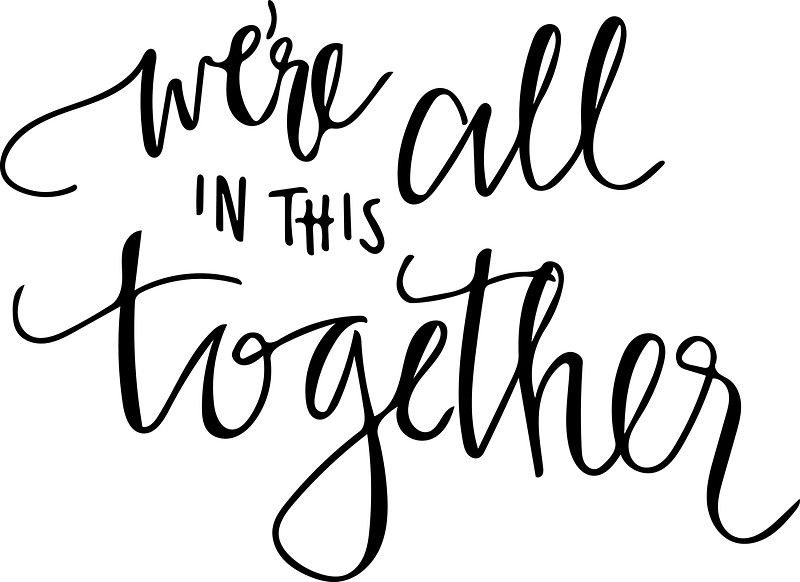 How Yoga Can Help During Pandemic Times
Research shows that regular practice, including yogic postures, breathwork, chanting and meditation reduces the body's stress response and promotes strong immune and lymphatic system function, allowing us to naturally fight off flus and disease. In all our yoga classes, our teachers will provide you with guidance on practices that are most beneficial.
We understand that the uncertainty may be causing you fear and angst. This is a normal response to change, however we encourage you to not lose sight of life's 'bigger picture' – of the human love and support around you.
Our commitment to Yoga, to the multi-dimensional, spiritual aspect of our Being and to universal consciousness, provides us as a yogic community, with a unique opportunity to support and inspire each other. Together we can choose to 'rise-above' fear-mongering and stay grounded to do whatever we need to do, to care for our physical, mental and emotional well-being, and that of our loved ones.
We encourage you to continue to maintain your regular yoga and/or meditation practice. And to:
Manage your stress – remember that stress has a negative impact on our immune system. Do your best to manage the stress in your life, including the fears that Coronavirus may present for you or your family. Speak openly. Share your concerns. Seek support if you are anxious. Keep active. And remember to B R E A T H E.
Maintain a healthy diet – one of the best defences against illness is our diet. Eat plenty of fresh fruit, vegetables, nuts and legumes that are rich in immune-building vitamins and minerals. Better than any supplement is nature's own produce!
Practice compassion and kindness – let's continue to be kind to each other. Kindness and positivity is good for our health! Be in your heart. Be willing to give your help to neighbours, friends or volunteer to help others in our community who might be at a distinct disadvantage during these times.
May you be well.