Chakra Immersion Course: Balance, Integration & Transformation
with Natalie Snooke | Thursdays 18 August – 8 September 2022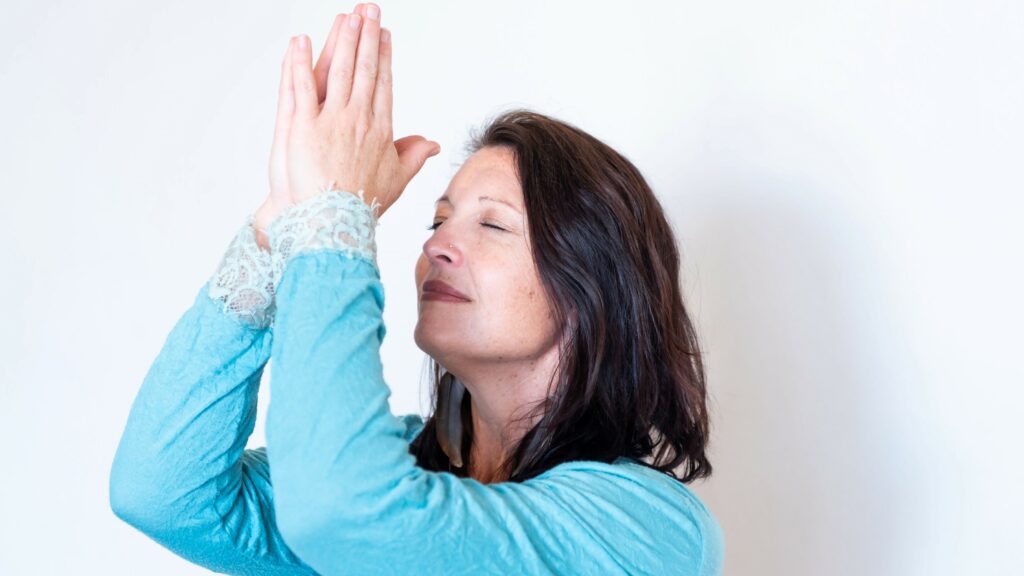 Understand the profound, psycho-energetic centres of the human body and explore how to engage with your chakras for greater personal power, better health and expanded spiritual awareness in this unique four-week immersion.
Your body-mind is a vehicle of consciousness. Charkas are the energetic wheels that drive and power your vehicle.
Without a nuanced understanding of the workings of the chakras and their progressive awakening we can easily find ourselves getting 'stuck' in habitual patterns of thinking, feeling and behaving – often for years at a time – ignorant to the real opportunities for self-growth, fulfilment and freedom that are actually available to us.
Our Journey
To run our vehicle smoothly, its helpful to have an owner's manual and a map of how to navigate the territory. Just like we need to know how to change a tyre or to jump-start a car, we need to know how to diagnose and address imbalances so that our journey is as smooth as can be and so that we may meet our destination in-tact!
Chakras send energy out from the core of the body and they assimilate energy from outside that enters the core. Together the seven main chakras create a system of wholeness – that integrates both our functioning in the world and our liberation beyond it.
When we are balanced, all our chakras are open. We feel an innate sense of wellbeing. We are both grounded and inspired. We feel stable in the physical world, able to function without being overly-attached to materiality. We are able to access our higher, intellectual and intuitive capacities for spiritual liberation. And we are able to abide as the pure, embodied, loving presence that we are.
"In a fragmented world where mind is severed from body, culture from planet, and the material form the spiritual, we have a deep need for systems that allow us to reclaim our wholeness. These systems must allow us to integrate body and take us to new and expanded realms without denying the mundane realities we all face on a daily basis. I believe the chakras provide just such a system – one we cannot do without and one whose time has come." ~ Anodea Judith, Ph.D
Learning Benefits
This experiential (and fun!) course includes detailed information, self-assessments and activities for each person to explore their own state of health and levels of consciousness in relation to each of the seven main chakras, including;
Correlation of the chakras and the nervous system;
Classical Yogic, Buddhism and Tantric teachings on chakras and kundalini;
Meditation, mantras and mudras for each chakra;
Practices to ground and centre your energy;
Reviving and balancing your creativity and sexuality;
Increasing your personal willpower and energy;
Opening the heart to love, forgiveness and compassion;
Developing self-expression and intuition; and
Expanding spiritual awareness.
In order to gain the most from the course, participants will need to have some prior yoga and/or meditation experience, be able to sit comfortably still for meditation practice and have a mature appreciation of the self-growth journey.
You are a beautiful, wise and intelligent being, and it is your birth-right to shine!
Course facilitator Natalie Snooke is a Senior Yoga Teacher who has studied and practised all aspects of yoga and meditation for 15 years. Her life is characterised by a steady integration of the material and spiritual dimensions, and she shares much of experience in this course.
Booking Details
Places on this course are limited to 12 participants. Participants should be available to attend all four of the weekly sessions. This course is highly suitable for yoga teachers and teacher-trainees. A certificate of completion will be provided that yoga teachers can use for Continuing Professional Development points.
Each session includes vegetarian/vegan soup and a light, healthy supper.
DATES: Thursdays 18 August, 25 August, 1 September & 8 September 2022

TIMES: 6.30 – 8.30pm
COST: $240

VENUE: St Christopher's Anglican Church Hall, 120 Waddell Rd, Bicton. Click here for location map.
BOOKINGS: